VPR is the New Standard of Practice for Today's Veterinarian
Our software includes:
Interactive Drug Search
Printable Drug Information
Client Info. Sheets w/ animal/patient specific prescription info
Dosage Calculator
Interactive Anti-parasitic Charts
Weight & Measurement, Temp Conversion Charts
Drug Interaction Matrix
and much more…
The number of ADE's filed with the FDA, Center for Veterinary Medicine continues to increase at an alarming rate.
Many of your clients will search for this info online. Wouldn't you rather provide that info to them? They certainly would.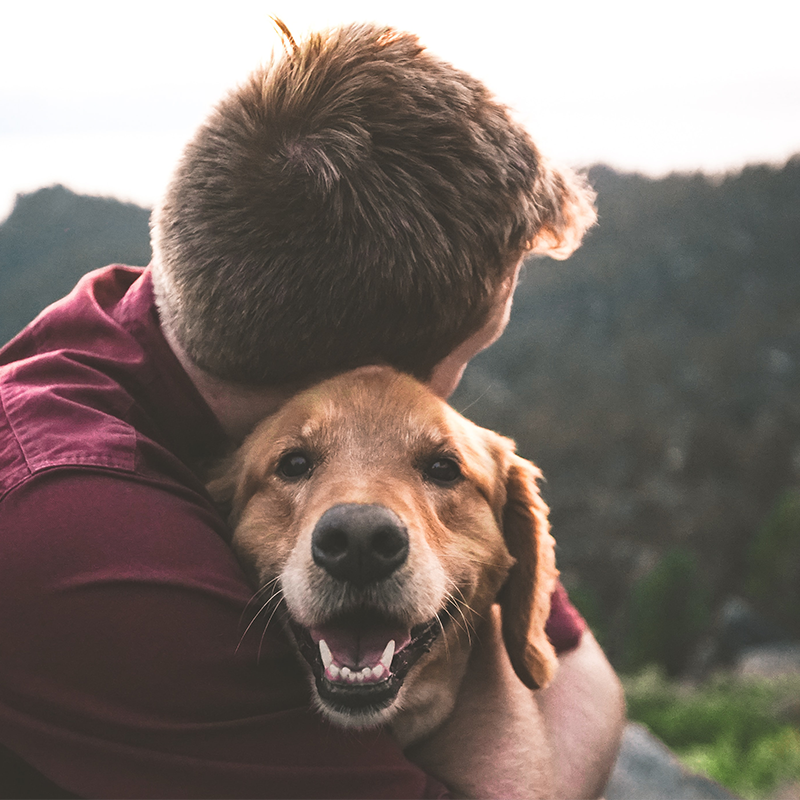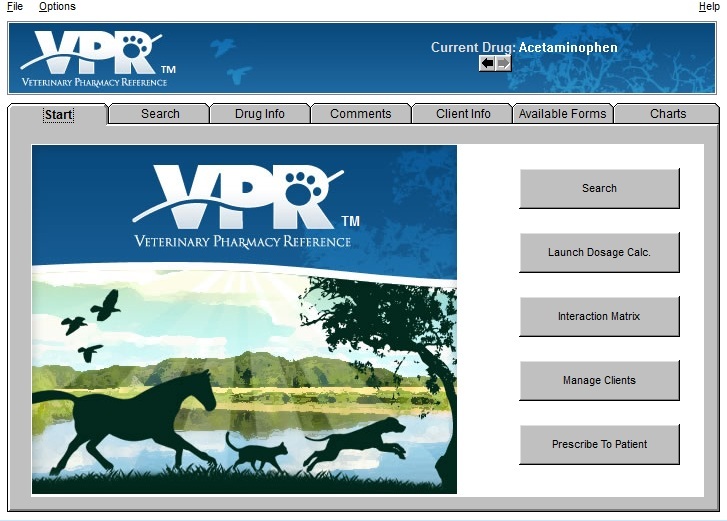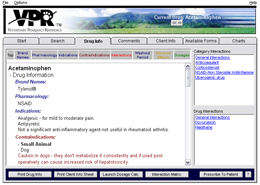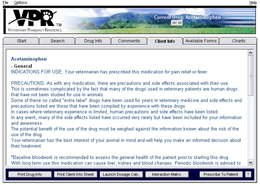 Sample Client Info Screen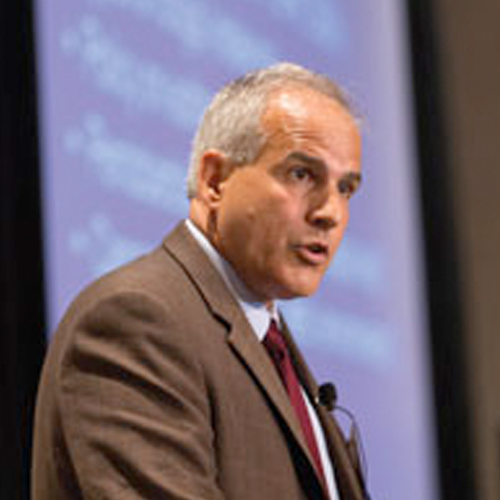 Dr. Neal Bataller, DVM, former coordinator of the ADE reporting system for the Center for Vet Medicine, reported: "Better communication between veterinarian and client is vital. On the human side, the physician has a pharmacist to help dispense that kind of information.  Veterinarians don't have a pharmacist to help and by the nature of their practice, they are busy, so it's more difficult to sit and explain every possible side effect to clients.  Then, you run into the problem of approved off-label uses for drugs and that creates more problems." Dr. Bataller went on to say that one solution might be for a third party to step in and create a solution where information on side effects could be found, helping vets and pet owner alike.
Print Client Information Sheet for every prescription.
VPR's client info sheet are informative and practical, providing the pet owner with the information required. Language includes a "client calming statement".
Protect your practice by providing the client information about possible side effects and drug interactions.
Provide better service by informing client of precautions and possible interactions. In many cases informed client feedback can eliminate potential problems.
Includes all medications, even those given in the hospital.
The veterinary industry faces a more informed, more demanding client than ever before. Today's practice cannot afford to assume that the pet owner will understand that side effects and interactions are "just going to happen". Pet owners are willing to spend more than ever before and expect the same level of service and care that is given by human doctors and pharmacists.
Currently drug companies and veterinary practices face countless lawsuits regarding side effects, interactions, and lack of informed consent.
VPR can help your practice proactively reduce your liability and improve your customer service.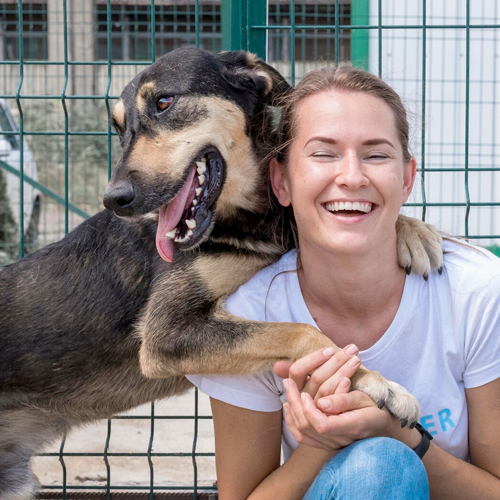 Get a free trial by clicking below.